The unborn are in constant need of volunteers.
Without volunteers Right to Life of Adams County would not exist. Please Volunteer!
Prayer Partners
Pray daily about sanctity of life issues, especially abortion.
Pro-Life Church Contacts
Be an active liaison between your church, your pastor and Right to Life.
​Inform your church of upcoming RTL events. Encourage church members to become involved in pro-life issues.
Dogwood Parade
Walk in the parade.
Adams County Fair
Staff the booth during late afternoon and evening hours.
Resource Center
Staff the office during business hours.
Pennies (& More) for Life Campaign
Organize this annual fundraiser at your church if it is not doing so already.
Board Member
Become a member of the Right to Life of Adams County board.
Students for Life
Start a Students for Life at local high schools.
Start a Students for Life for Home Schooled Students.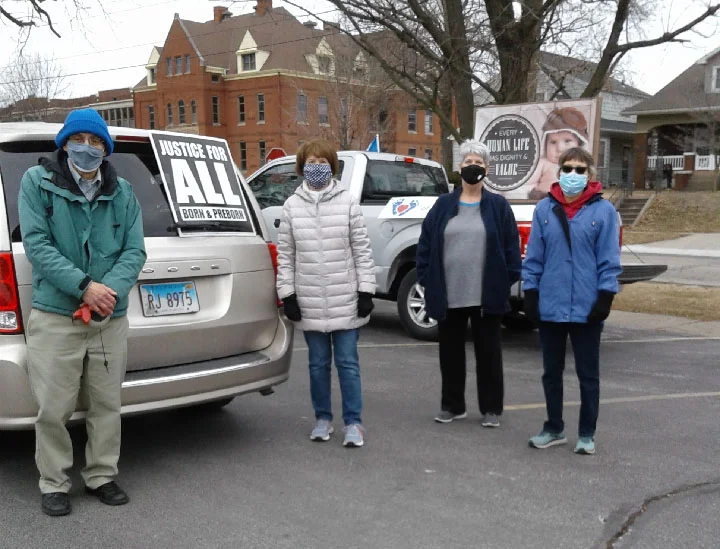 Ways to Make a Difference
Pray Daily
If abortion is to be overcome it will require spiritual
warfare with humble and persistent prayer.
Be Informed
Know the facts so you can respond to pro-choice questions.
There are many outstanding websites, books, and newsletters.
Be Active in the Political Process
Contact your representatives and share your pro-life views.
Sign pro-life petitions. Support pro-life candidates.
VOTE PRO-LIFE
Attend Pro-Life Events
Show your support publicly
Numbers Speak